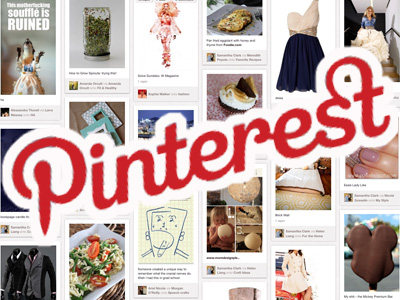 I love Pintrest! It's highly addicting...I've gotten a lot of great ideas from other pins -- too many to likely ever see them come to fruition. In an effort to Blog with more regularity again, I've decided to try to document my opinions on how each pin matched up after I have first-hand experience with them. Some things that I've already tried (recipes in particular) have been great, others, not so great. So, as I go through and make different things that I have pinned, I'm going to give it my own review.

This week, I've made two things that I have pinned, both recipes. The first yummy, the other, a big disappointment.

The good: Southwestern Chopped Chicken Salad. Easy to make, especially since I used a pre-cooked whole chicken from Kroger. Lots of chopping, but prep time didn't take but maybe 30 minutes, tops -- and most of that was because I get really picky about the white part of the iceberg lettuce being in my salad (that is a no-no). I added a small can of sliced olives (just because I love olives, especially in salads!), but otherwise followed the recipe. For the Greek yogurt, I used fat-free. I didn't measure the taco seasoning or the ranch seasoning, but I'm sure I did more than the recipe called for -- and I think it could have used a wee bit more. The Verdict: Yumminess! Reid said it was the best salad I have ever made (and I love salads!) This is totally going in the dinner rotation!

The not-so-much: Tonight's dinner was a bummer! I'm always looking for something to make in the crockpot so I can throw it together on mornings that I go to Morgantown for work and come home to a good meal. The Italian Crockpot Chicken was just - eeh. Not terrible, Reid and I ate it...as did Kennedy (Cate dumped her entire plate overboard without trying a bite declaring "All done!"). Elizabeth ate a little bit of it, but when she didn't eat the cooked carrots, I knew we had a loser on our hands. The Verdict: Super easy to make, but don't waste your time. It was bland - really bland. And after it has cooked all day long, in seasoning, it shouldn't be. Don't know what would fix it and don't care enough to try. The chicken was crazy (in a good way) moist, but again, bland. There was a lot of unconsumed food (save for Kennedy's portion from Cate's splat mat) -- and what wasn't served went down the disposal.